Meet Our Pastors
Pastor Kevin Blade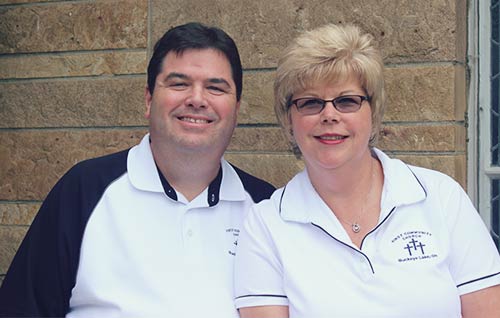 Senior Pastor
Pastor Kevin holds both an Associate's Degree in Accounting from the Central Ohio Technical College and a Diploma in Christian Ministry from Boyce Bible School of the Southern Baptist Theological Seminary.
Pastor Kevin is a Past President and Board Member of Heartbeats of Newark and Zanesville. He previously served the State of Ohio for 30 years and retired as the Chief Fiscal Office for the Ohio Department of Aging in June, 2011.
At First Community Church, Pastor Kevin leads the Adult Bible Studies, presents the sermon for the Sunday morning Worship Service, serves as Pastoral Adviser to all Church organizations, Camp Andrew and the Ladies Retreat, and conducts the annual Men's Retreat.
The primary goal of his ministry is to exhort the Church to passionately pursue a deeper relationship with Jesus Christ.
Pastor Kevin's wife, Charlotte, is his high school sweetheart, his ministry helpmate and co-director of Camp Andrew, our annual youth Church camp. They have 2 married daughters, Stacy (Adam) and Kristen (Nick) and 3 grandchildren, Ethan, Austin and Sophia.
Pastor Kevin was called as Senior Pastor October 1, 2011 following several years as serving as Associate Pastor.
Pastor John Wick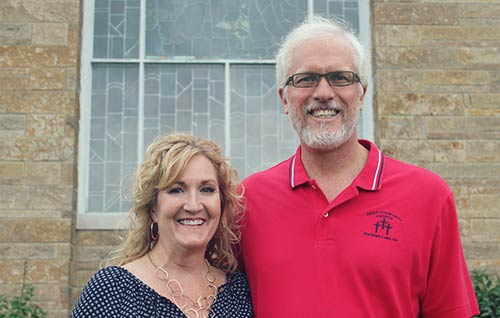 Missions Pastor
Pastor John has a Bachelor's Degree in Industrial Engineering from Geneva College in Beaver Falls, Pennsylvania. He was born to missionary parents in Guatemala, Central America. For most of his childhood he lived among the Mayans and developed a commitment to see God's work of spreading the love of Jesus to all people realized.
Pastor John's role is to promote and coordinate the Missions Ministries of First Community Church.
Pastor John is employed as the coordinator at Arc Industries. Pastor John's wife Jannie serves as the staff nurse at Heartbeats for Life. They have two great children, Scott and Shanna and four grandchildren.